The last century of US architecture is a story of expertise, exchange, and export. Today, five out of the ten largest global architectural firms are based in the United States, making the US one of the world's biggest exporters of architecture. The forms, technologies, production methods, and products of US architectural offices have traveled the globe over the last hundred years, from the European importation of US architectural ingenuity in the 1920s, to the architectural campaign of the Marshall Plan in the 1950s, to the oil-fueled projects in the Middle East in the 1970s, to the contemporary global proliferation of super-tall buildings. OfficeUS reframes the history of US architecture through the lens of export while placing the figure of the office at the center of the story.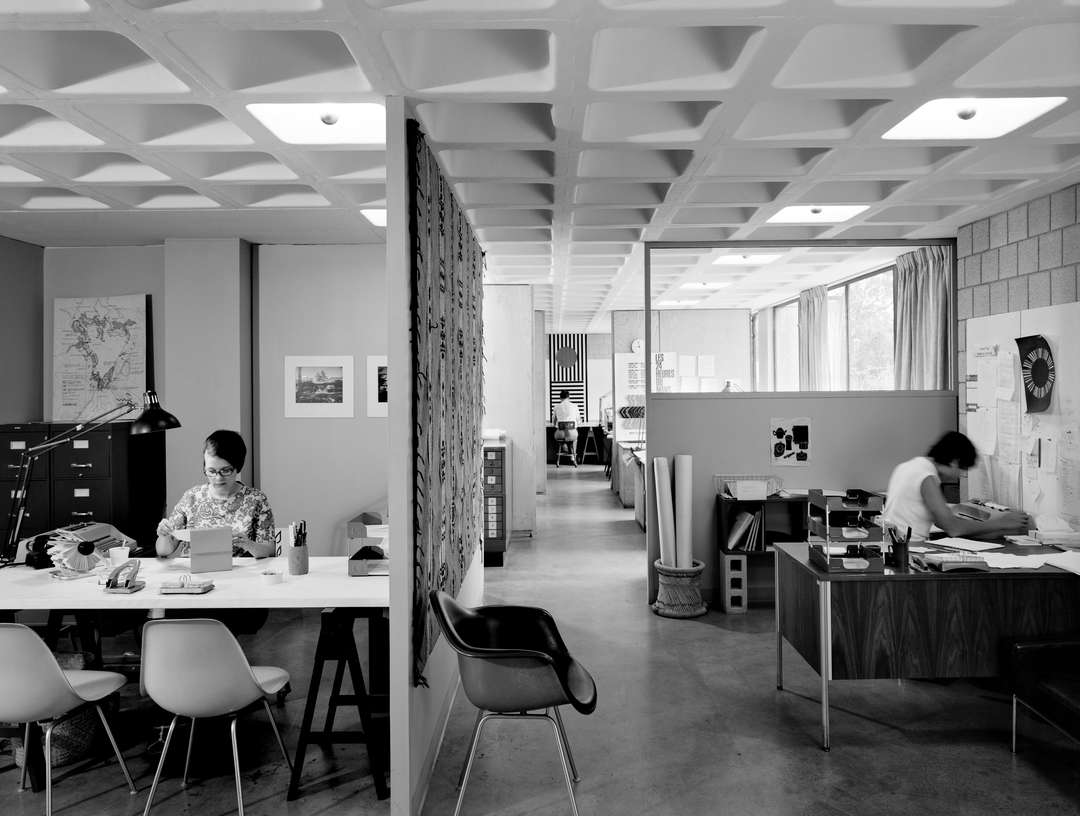 The Architects Collaborative offices in Cambridge, Massachusetts, 1967. Photographer: Ezra Stoller, Esto.
OfficeUS, the US Pavilion for the 14th International Architecture Exhibition in Venice will explore the methods, protocols and systems US architecture offices have used to produce these international projects and, through the installation of an architecture office in the Pavilion, test new modes and models of architectural production.
OFFICEUS PARTNERS, SIX INDIVIDUALS SELECTED FROM AN INTERNATIONAL OPEN CALL TO LEAD THE NEW OFFFICEUS WILL BE ANNOUNCED SHORTLY. STAY TUNED FOR SEVERAL CALLS FOR PARTICIPATION!
Morris Lapidus Office, Miami, Florida, 1964. Photographer: Ezra Stoller, Esto.